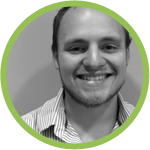 Written by Jacob McPherson
Luxury hotels are positioned to create innovative, headturning social media campaigns. They have a list of assets that are at the disposal of few other industries. A luxury hotel has a very specific image and voice. They appeal to a visitor's desire to be comfortable and relax. The visitor needs to see how this hotel can make their stay as enjoyable as possible. It's an easy sell, "Relax, have fun, and let us do all the rest." But, how do you make that pitch via social media?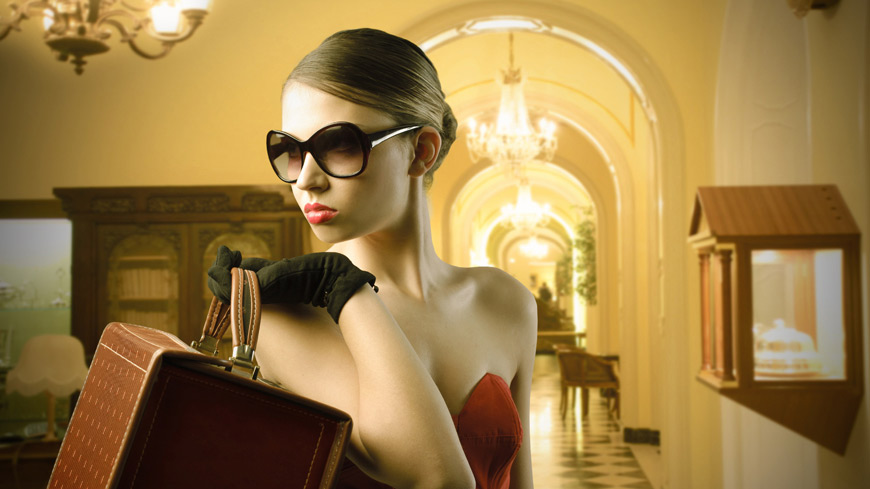 Here are 7 tips to get you on your way:
1. Engage Your Visitors at Home and Abroad
Social media allows us to maintain the bond, keeping the lines of communication open no matter where they call home or how often they come back to visit. - Lily Lorenzo, Marketing and Communications Manager, The Plaza Hotel
Unfortunately, business people spend their time doing business and not patronizing your hotel. This means that they will have to be wooed from afar. That is why social media and luxury hotels work so well together. You get to spend 51 weeks out of the year inspiring a desire in your visitor to sprint to you on the 52nd.
Social Media is powerful in terms of developing relationships from a distance. If you use it properly you can be the friendly voice that greets someone after work. It has to be quality, engaging content. Otherwise, you're just spamming them, and they'll unsubscribe. Post regular, fun, interesting content; this goes for anybody using social media.
2. Check Your Social Media Channels Frequently
The reason for this is two-fold. If you keep up with comments and respond promptly, your visitors will know that they are being heard. You are showing them that they are important to you. This is one of, if not the most, powerful ways to ensure that your visitors will return.
On the other hand if you ignore comments, particularly negative ones, it will be toxic. Your social presence is an extension of your business. It's like being at a party; if you stand aloof and cold you will not be held favorably in the opinions of others. You need to be an exciting party-goer that has a word for everyone and knows how to respond to negative comments. Show them whose house they should party at next time.
3. Show Them the Experience
Our pages offer culture and lifestyle content regarding where to go and what to do when visiting a particular destination. This inspired content sparks two-way conversations within our community around topics ranging from their favorite vineyards to the latest Michelin-starred restaurants. - Carlisle Connally, Director Online Marketing, Luxury & Lifestyle Brands for Hilton Worldwide
Through social channels you can share the unique experience that comes with visiting your hotel. Share videos, photos, visitor's experiences, and reviews. By churning out content your fans will take it and share it with others. Good content will do the work of spreading your brand image without much additional effort on your part. The luxury hotel experience is all about enjoyment and fun. You will only be sharing what is already true of your hotel. It's a waste to let stories to go unused.
4. Be Where It Matters
Each social network whether it be Facebook, Twitter, Pinterest, or Tumblr has it's unique medium for the exchange of ideas, information, and commentary. In order to exploit the full potential of social marketing; engage on every network. You don't do this to be hip, but to create a complete voice for your hotel. You are trying to build a relationship with your visitor, and people want relationships with people. People (or at least people that are liked) don't talk exclusively about one thing, and they share information from many different sources and media. Obviously a hotel is not a person, but with a varied social presence and quick responses to comments; you can be quite persuasive to the contrary.
5. Be Consistent
While it may be much simpler to operate individual presences on Facebook, Twitter, YouTube, and others, we have made deliberate strides to develop a confluent, interconnected network of brand and property presences across sites. - Mac Joseph, Senior Manager, Social Media Marketing, Mandarin Oriental Hotel Group
In the effort to sound like a person; you need to have a consistent voice and style. Have you ever received a text from a good friend and immediately could tell someone else was texting for him? That's because you know how your friend thinks, writes, and what vocabulary he uses. The same principle applies to your social presence. As you build the relationship with your visitors they need to recognize your voice. A disjointed presence will serve to make you look unprofessional and incoherent. This goes for each of your social channels as well as each location.
6. Personalize Your Content
Leverage location-based mobile and web services, such as Gowalla and Foursquare: when guests checked into Four Seasons properties during the "Best of California" promotion, they received "best of" trip recommendations. When guests "checked in with Gowalla at three or more "spot" recommendations, they received a spa or dining credit. - Felicia Yukich, Social Media Marketing Manager
When a visitor arrives in a particular destination you need to have the ability to tailor content to their activities and surroundings. With TripAdvisor you can connect with visitors on a very practical level. The quote above effectively describes the power of location based marketing. You need to get involved with this so that you can be the friend that the visitor goes to when they want an itinerary, restaurant recommendation, or other travel advise. If you are the first person to put it in front of them you will have a competitive advantage when they are looking for a place to stay.
7. Use Video
The most effective content is our multimedia content. On YouTube, our video views total 280,000, 30% higher from this time last year. - Felicia Yukich, Social Media Marketing Manager
...visual content in the form of video and photography is most effective at transcending the confines of a smartphone or laptop and taking the user around the world with us." - Mac Joseph, Senior Manager, Social Media Marketing, Mandarin Oriental Hotel Group
Video is the quickest way to draw a visitor into the adventure. It presents them with a story and people love stories. An engaging video gives the visitor an opportunity to place themselves in the adventure. Show them all the fun they could be having if they stayed with you.
Final Notes
If you don't enjoy the content you are creating; your visitors won't either. Make fun content and be disciplined in producing it. Your job is to persuade others to have fun and that's a good gig.