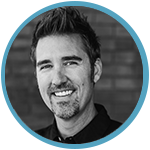 Written by Josh Unfried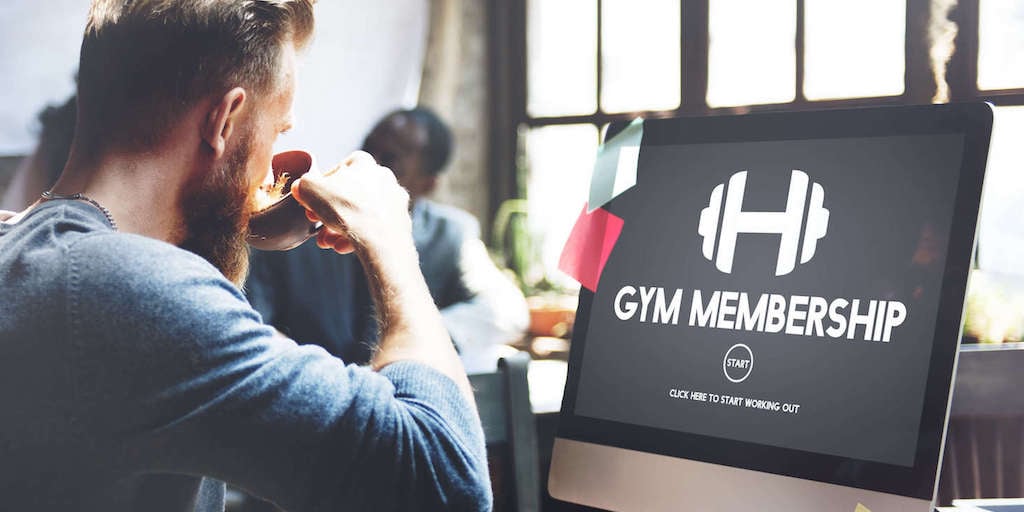 Every gym and health club out there is running promotional offer campaigns. But what does it take to stand out from the competition and run offers with reduced cost-per-lead and higher conversion rates? We've learned a few best practices along the way and we're sharing a few with you today. Power up your offer campaigns and increase memberships!
Types of Gym Marketing Campaigns
As a gym, there a few different types of marketing campaigns that you may be running, including the following:
Social Community-Building Campaigns
Brand Recall & Traffic-Generation Campaigns
"Join" Offer Campaigns
Today we're talking about your "Join" Offer Campaigns. These campaigns should be targeted to Sales Qualified Leads who are at the bottom of the marketing funnel, meaning they are ready to join a gym, are a known contact in your database, and are deciding whether your gym is the one for them.
How can you get the most out of these campaigns and increase conversions and new memberships? Follow our tried-and-true best practices for your offer campaigns!
Best Practices for Gym Promotional Offer Campaigns
Trust us - we know what works and how not to suck at Facebook special offer campaigns.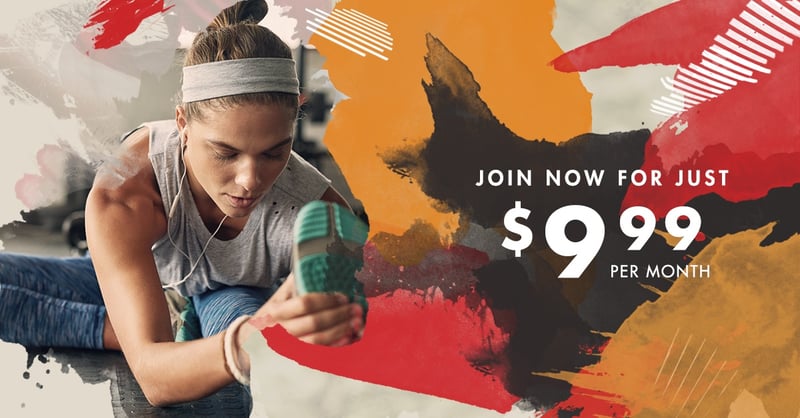 Offer Best Practices
Keep the offer simple - It's important to keep your Join offer short, simple and easy to understand. The more confusing the offer, the less likely people will click through, whether on an ad or through the email, to check it out. Most people will be scrolling past the offer in social media or in their email app on their phone, so it needs to be able to be read quickly to catch attention in a second or less.
It's about more than price-cutting - Though offering the lowest price can be a successful offer occasionally, it isn't always the best long-term strategy. Come up with additional offers that add value or that reduce one-time fees rather than recurring fees. Try adding a special discount on supplements or throwing in a free t-shirt! Get creative, but remember to keep it simple.
Design Best Practices
Design for mobile - Most people are going to look at your offer on their smartphone. Don't just go for mobile-friendly design; it should be mobile-first design. This means every graphic should be reviewed on phone screens from various makers to make sure text is large enough to be read and that the graphic appears clean and clutter-free as well as eye-catching.
Keep text to less than 20% - When using your offer graphics in Facebook and Instagram advertising, in addition to following standard Facebook ad best practices, be sure that the text overlay with the offer language does not take up more than 20% of the image. Facebook ads with more than 20% text don't get shown - you'll get a warning in Facebook when that occurs but design the graphic right in the first place so you get the most visibility for your dollars. Having too much text can also make the ad look spammy and unattractive.
Email Best Practices
Segment your email list - Email marketing is key, but don't send all your promo offers out to your entire email list. Each Join offer will appeal to specific buyer personas. Increase your conversion rate by targeting to the right segments of your list. You can target the language in your email as well as the offer type to your member personas to increase the chance that they will click through and claim the offer.
Pay attention to subject lines - Subject lines in emails are key! That's your one shot to get your audience to actually open the email and view the offer. Keep subject lines to less than 60 characters and make them interesting and appealing. Stop and ask yourself - would this subject line entice you to open the email?
Testing Best Practices
Run A/B tests - Test, test, test! The offers that work best for your audience depend on YOUR audience. They may be different than what works best for other gyms. Track response and conversions for each type of offer so you know which types to run again or adjust. Try testing 2 types of offers to the same audience with 1 small difference between each to get a true sense of what is appealing to people.
Try Video ads - Video ads and offers work well and typically get a better response in Facebook and Instagram. Try versions of your offer in different graphic forms to see what gets the most conversions.
Tracking Best Practices
Track the data - Make certain that you are carefully tracking which offers you test, how you are targeting them, and what your conversion rates are. This data will help you decide which offers to rerun or how to create new offers to get the best response from your leads.
Watch memberships increase over time - As you test various offers and track results, it may take a bit to discover what works best for your gym, but as you focus on best practices and continue using the most successful offers, you'll see conversions and memberships increase exponentially over time.
Follow our tried-and-true best practices for successful promotional offer campaigns for your gym that ultimately result in more memberships for your club. Running successful marketing campaigns is one part of a successful digital inbound-hybrid marketing program that WindFarm uses for our fitness clients to build momentum, compound results and drive long-term sustainable growth.
Are you ready to run your next promotional offer campaign? What types of offers have resulted in the most conversions for your gym?