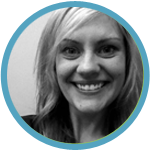 Written by Ashley Jorz
When it comes to marketing in Sacramento and the greater Sacramento area, we have some great clients and partners, and we're about to shamelessly toot their horns. We know our clients are amazing and offer amazing products and services and want to share them with our community! So in the spirit of the new year, we thought we'd put together a fun list of 14 things to do in 2014 that have a little something to do with the fabulous folks we know.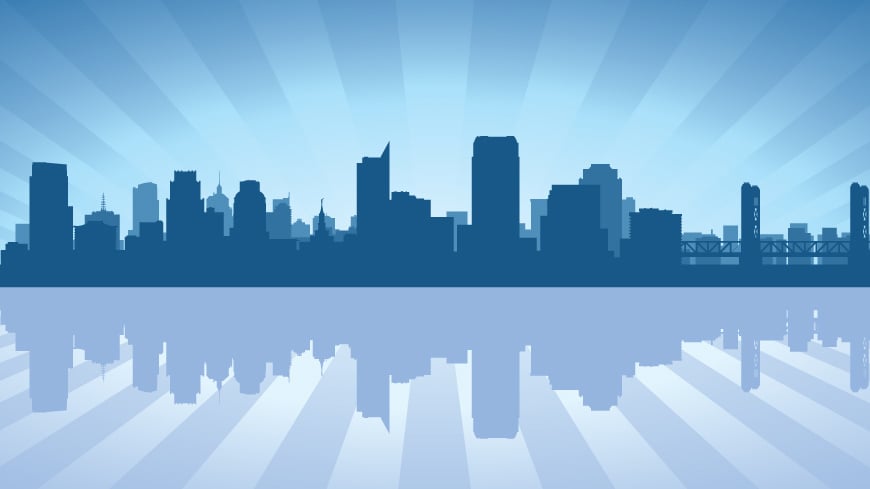 1. Sign up for a free dance lesson at Arthur Murray Bay Area
Get your feet moving and your heart pumping in rhythm with a free private dance lesson where you'll learn the basics of ballroom dance. Arthur Murray has been the leading dance franchise for over 100 years and have lessons in Salsa, Swing, Tango, Waltz, and more! Choose from 5 locations: Livermore, Redwood City, Walnut Creek, Fremont, or Hayward and discover your happy feet!
What better way to start off the new year than by joining a gym? Cal Fit is hands down the best gym in the area, and they've got a little something for the whole family. You can always start with a free 7 day pass to see if you like it. No strings attached! They have 16 award winning locations in the Greater Sacramento Area to choose from, and each includes excellent fitness equipment, group classes for all levels, and family friendly amenities galore.
Get the family together for a fun day in the park. Funderland has 9 amusement park rides for the kids (or kids at heart), FairyTale Town is an adorable little world filled with attractions based on nursery rhymes and fairy tales, and the Zoo has some of the wildest animals in Sacramento. You're sure to have a blast!
4. Get a free fitness assessment from Elite Athletics
Elite Athletics are the new kids on the block and just opened their state-of-the-art sports training facility in Roseville, CA. The specialize in baseball mechanics training but also offer group and private classes for general sports performance as well as personalized fitness instruction. Sign up for a free assessment today and take your athletics to the next level.

Keaton Raphael Memorial supports children with cancer and their families by providing emotional, educational, and financial support, while increasing awareness and funding research toward a cure. Consider being a part of their inspiring "Join the Fight" campaign this year. You can start by attending their St. Baldrick's fundraiser in March at DeVere's Irish Pub!
We know this is one of those mundane sort of tasks, but every homeowner has to keep up with home maintenance. Be proactive with your tuneups, and contact Peck today to schedule your next service appointment. Trust us, your HVAC will thank you.
7. Sign up for a Martial Arts Class at Kovar Satori Academy
Martial arts is a great way for you and/or your kids to improve discipline, focus, and physical fitness! You can try it for free for 4 weeks (that includes a free uniform too!)
When we rave about our favorite restaurants we often forget all the design work that went in to creating such amazing spaces. Good design leads to good experiences! Borges Architectural Group has an exceptional portfolio of great work in the Roseville/Greater Sacramento Area. So next time you frequent a restaurant, coffee shop, or plaza, stop an admire the craftsmanship!
With individual voice lessons, group classes, work shops, open mics, memberships, and more, The Professional Voice is on KCRA's A-list for best music instruction in the Sacramento area. Their professional voice coaches will help you sing loud and proud!
We've run some great campaigns, but one of our favorites involved this fabulous market. If you're looking to start eating healthier for the new year, stop by Whole Foods today and load up on healthy, nutritious foods.
11. Go wine tasting on the Placer County Wine Trail. Make sure you say hello to our friends at Dono dal Ceilo Vineyard & Winery
Acres of vineyards, gorgeous sunsets, wine tasting, and a friendly staff make for a perfect location for your next gathering. As part of the Placer County Wine Trail, Dono dal Cielo is one of many local vineyards located right here in Placer County. Last year we had the opportunity to visit Dono dal Ceilo for our Placer Business Tweetup Event and it was one of our best events to date! They are definitely worth the extra drive out to the country.
12. Attend a TweetUp and mingle with some new peeps. Look for your favorite WindFarmers at the next Placer Business TweetUp.
Meet up with other business professionals, marketers, and entrepreneurs from Placer County and get your network groove on. Oh yeah, and if you're from Sacramento County, you can still come on out. We won't turn out away!
13. Show your school spirit with custom designed athletic tape for your favorite college team brought to you by Signature Athletic Tape.
Customize…well…everything with your favorite college sports teams! We've seen some pretty amazing things you can create with athletic tape, from wallets, to handbags, to kids crafts. Oh, and it's good for improving athletic performance too!
14. Update your office building with the professional design team at Corporate Design Group, Inc.

This wonderful group of talented designers have been expertly creating and designing in the Greater Sacramento Area (and beyond) for over 20 years. They specialize in commercial and healthcare interior design and will handle any sized project with confidence and ease.