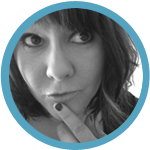 Written by Beka Johnson
The Freelancer's Dilemma
It's just over a year ago now that I made the transition from freelancer to WindFarm employee, and I'll be honest, it was a scary move for me. While there's a lot of risk in being self-employed, there's a freedom and flexibility that seemingly makes it all worthwhile. So, letting go of that was a big, bold move, but I did it because I saw potential in what was going on at WindFarm Marketing. I did it because of their company culture.
I'm glad I did it, too.
It took me months of transition and months of questioning what I had done, but now I am here a year later looking back at the amount of knowledge and expertise I have gained. I look at our little team and the huge accomplishment we just celebrated in becoming HubSpot's Rookie Agency of the Year as well as a Gold Partner in less than a year, not to mention the success we've seen in the fitness industry, and I have nothing but excitement and anticipation for what's to come. We have something special here.
The Best of Both Worlds
What I love, too, is that Josh, our CEO, is dedicated to building a world for all of us where we do have the freedom and flexibility of a freelancer but the security and growth potential of an employee. The best of both worlds. I don't think many agencies are operating the way we do, and if anything I hope we can prove a model that works well, especially for women who have so much to balance in their lives, particularly if they're caring for children or a home. I don't say that to be sexist. I say it simply because it's a reality we regularly encounter.
I write all this as I'm sitting in a coffee shop in NYC, traveling up and down the East Coast while working my regular hours during the day and connecting with our team via Google Hangouts as needed. But I also say all this as we have women who work from home in other cities, clients who don't mind babies joining us occasionally on a business call or two, and a culture that embraces and loves families and wants to find ways to better integrate work and family in a seamless environment.
Establishing A New Norm
This is so needed in our world. And I don't want it to exist quietly in our little corner of the city of Roseville. I want to see it grow into a norm we can all become accustomed to, because a world that can get behind the integration of work and family life is a good world. It's a world where parents can be more available to their children when they need them, a world where husbands and wives can spend quality time together, a world where healthy, home-cooked meals aren't a rarity, a world where hospitality is real and vibrant--a world where people come first, ultimately. Granted, it's a difficult balance when you're trying to also run a top-notch agency, but it's really something to be working for a company that is willing to give it a go. And I think given our quick success and tight-knit community (in spite of our various locations and situations), we're on the verge of proving a model that really can work with a team of motivated and dedicated people.

Simple Can Be Revolutionary
I've decided to start blogging about our model, because I believe it matters. It matters for the health and wellbeing of our employees, but it also matters for the broader community, because healthy families are the building blocks of a healthy community. A lot of companies talk about giving back to the community, but often they lose sight of the simplest and most basic ways this can be done. We need to reclaim some of that simplicity and opportunity in the business world.
So, if we can be a part of a solution that helps the broader community, we are for it. It fits our vision and mission, and it would nearly be hypocritical for us to do otherwise. As it says on our website,
"We're all about creating the sort of world we want to live in. If we can do that by helping a great brand doing great things, we're on it. If we can do that through one of our internal lab projects, count us in. If we can do that through our own individual efforts or smaller communities, we're for that, too!
Our goal is to leave the world better than we found it, and we want to partner with brands that want what we want: a passionate, beautiful world filled with healthy families; conscious, caring communities; quality products; top-notch brands; and a wild, visionary imagination about what's yet to come."
Proud to be working for a company that stands for something so beautiful. And I'd like to challenge all of the other agencies out there to work toward something similar. Together, we can be a part of something truly revolutionary.