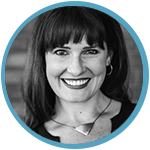 Written by Tessa Bicard
Someone told you that you needed a blog for your business. So you've set one up, written a few posts, thought of a few topics, and even had your intern share the blog post on your social media platform. But you still do not see the immediate benefit from those blog posts, and it seems to take a lot of time for no tangible results.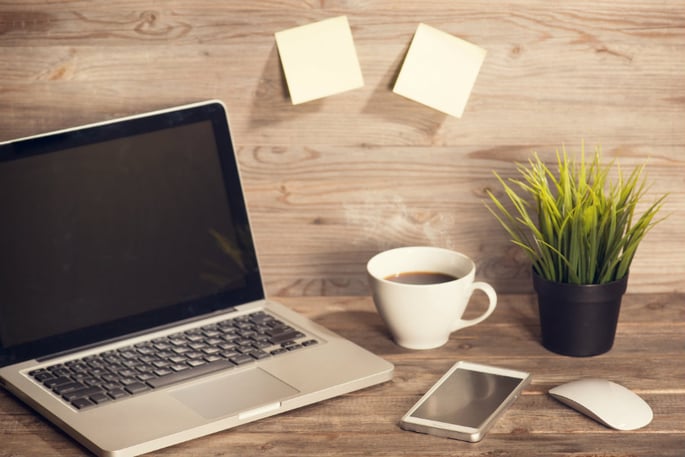 You're wondering "who would ever follow or read this blog regularly?"
Don't give up. You've got to give blogging a consistent effort to find success. It's work, but it can be very rewarding for your business.
But to give you an extra boost, we've identified 5 key factors that should be on your radar. Take a look at these reasons why your blog may be underperforming, and see how you can correct or improve your results.
5 Reasons your Blog may be Underperforming
1. FREQUENCY
Publishing one great blog post a month? Although you get an "A" for effort, if we're being honest, it isn't nearly enough to gain the traction you're looking for. Each post you publish is like a shout-out to Google saying, "Check this out!" The more that Google and other search engines see your posts, the more likely you are to come up in search for the topics you are blogging about. Allowing too much time to go by without publishing gives Google the impression that you're site is not as active, and their busy little search bots are always looking to serve up fresh content to searchers. Not only that but as you publish, your current subscribers and followers have new reasons to stop by your website, thus reinforcing your brand awareness and positioning your business as a trusted name in your industry.
Tips:
Publish 4-8 posts monthly as a minimum to see decent results
Work your way up to 12 monthly posts or more (if you really want to speed things up)
If 8 a month is too overwhelming right now, start with as many posts as you can and increase the number each month
Think about outsourcing the blog post writing to other employees or external agencies
2. QUALITY
Anybody can write a quick paragraph about their business, publish it, and call it a blog post. But that doesn't count as a quality blog post, and you will lose readers and traffic because of it. Make sure that topics are well-researched and presented, credible, and interesting to your readers. Include your own thought leadership in your posts - you are the best expert about your own business.
Tips:
Include a variety of topics that are interesting to your audience and potential customers
ALWAYS proofread posts for grammar, punctuation, and tone
Make sure posts are long enough to 'count' for search engines. Post length should be at least 400 words and upwards to 1500 for more in-depth topics
3. AUDIENCE
This is something that businesses frequently get wrong about blogging: don't talk about yourself all the time!
We know that your business is awesome, and you are an expert in talking about it, and therefore this is also probably one of the easiest topics to write content for. There is no better way to alienate your audience and bore your subscribers than by creating pitchy, braggy, or overly salesy content about why you're the best in the biz.
Instead, try using the 80/20 rule. 80 percent of your blog posts should be something other than selling you, but instead, topics that interest your readers and potential customers (take a look at your buyer personas again if you're struggling for ideas). Think of common problems your current customers deal with, questions your prospects and customers have, interesting conversations s floating around your industry, or even fun and silly pieces dealing with your type of business - as long as it goes with your brand. You want to be helpful, useful, and above all provide value to your contacts before hitting them hard with a sales pitch masquerading as a blog post. 20 percent of your content can be about selling you and your business, but always make sure it is interesting, polished and provides value.
Tips:
Use the 80/20 rule: 80% for them, 20% for you
Get ideas for topics that would interest your audience by engaging and talking to your audience. Great ideas also come from asking your sales team what frequently asked questions come up with potential clients or issues you run into with current clients.
Social Media: do you follow any top influencers in your industry? Check out what content they're producing or what they're 'talking' about recently for some fresh ideas that will engage your audience.
4. KEYWORD FOCUS
Here's where things can get a little technical, but don't get overwhelmed. You need a keyword focus in order to optimize your blog post for the search engines. This is so they can 'find' you easier and determine if your blog post is worth their searchers' time. Start by picking a specific keyword based on your blog post topic - and don't be afraid to make it several words long! Think about what types of words or combinations of words a searcher would type into Google before they find your helpful, valuable blog post. Want more on this topic? Check out this article for more tips and tricks to get you started on SEO.
Tips:
Focus on a long-tail keyword: a specific set of several words that accurately describe what your blog post is about
Include the keyword or keyword phrase in your title, meta description, page title, body of your blog post, and alt-descriptions for any images on your blog
SEO stands for Search Engine Optimization, and it is very important for small and mid-sized businesses to get it right. There are a lot of techniques out there to help improve your rank in search engines - including some unethical ones that could get you blacklisted! Do your research or outsource it to a trusted agency if you're short on time.
5. READABILITY
You've composed an interesting, 600-word blog post about a topic your customers care about, you've proofread it, worked in some keywords and are ready to hit "publish", right? Not quite! Make sure your formatting best shows off your work and makes it easy for your readers to digest. There is a lot of content online these days, and nobody has time to read a 600-word block paragraph in size 10 font. Give it some room to breath, pull out some key passages, and vary your font size so that you'll keep your audience reading until the end.
Tips:
White space: make your paragraphs a manageable length and leave space on the page between them, so it doesn't look overwhelming
Images: including some high-quality images is not only visually appealing, but it helps break up the content to make it more readable
Use headlines and subheadlines: start each separate idea or section with a larger font
Lists and bullets are your friends - these help your readers estimate how much time it will take them to get through the content and if it's worth their time.
Is your blog performing well already? What are some things you can add to the conversation??