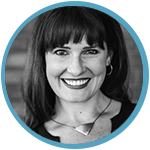 Written by Tessa Bicard
To generate memberships and increase retention, you have to have a solid Facebook marketing strategy in place. A key component of that strategy is reaching and engaging your prospects, with the goal to turn your prospects into leads over time. With 1.09 billion daily active users on the social platform, you have the potential to cast a wide net for your ideal members, and as a result, drive leads to your website and blog.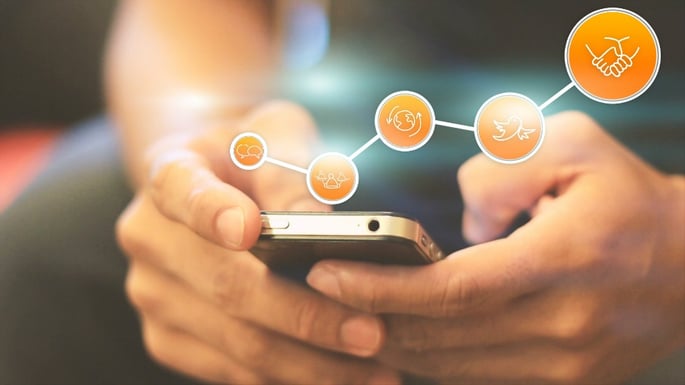 Let's talk a little bit more about leads. As defined by HubSpot, "A lead is a person who has in some way, shape, or form indicated interest in your company's product or service by giving you their information". There are two ways you can generate leads on Facebook: a direct lead and an indirect lead.
A direct lead is generated by sharing content that links back to a form on your website. If visitors share input their contact details they, in turn, receive something, such as an ebook, special offer or infographic that is housed on a landing page. Conversely, an indirect lead is generated when Facebook is used as a distribution channel on the path to conversion. Here's an example: if you included a call-to-action on a blog post, your initial Facebook share of that blog post might be responsible for driving visitors to that specific landing page, where they have the opportunity to provide their details and become a contact.
Now that we've examined what a lead is, and the types of leads, let's talk about if your leads are generating results. Here are four common reasons why your Facebook marketing strategy might not be generating the leads you're after:
Reason #1: The content on your page is engaging members, but there is not enough content to engage prospects.
Connecting with your members on Facebook is valuable, there's no question about that. But, if you also want to generate leads, you need to share content that is relevant to your prospects. So what exactly should you be sharing? The best Facebook campaigns include high quality, valuable content designed with your buyer personas in mind. Your posts should be interesting, engaging and helpful; ranging from motivational graphics to helpful health and fitness tips - and not just events or classes that are offered only to members. Additionally, don't forget about using Facebook for some paid advertisements, including Ads about your special offers.
Reason #2: There is no focus on continually adding new prospects to your page.
Here's the great news: many of your current prospects will become members over time (the ultimate goal). However, you want to remain dedicated to continually adding new prospects into the mix. Facebook Promoted Pages and Like Ad Campaigns are a great way to expand your reach in your target market. Also, don't forget about promoting your Facebook page on your website, on your app, and inside your club. Educate your sales team to refer prospects to the website for helpful articles on your blog, or further information on classes and events. The more traffic you drive, the better!
Reason #3: You're connecting with prospects on Facebook, but are they on your website? And included in your email database?
This is where designing specific campaigns that will drive prospects to your website content, and then convert them into email leads, is so important. The goal is to nurture these prospects over time so that they will become members. And, just like Facebook marketing is important, so is email marketing. We cannot stress this enough: it's important to get their email address. If the long term goal is getting them to become a member, the short term goal should be capturing their email address to nurture them along the path. If you capture their email, it puts you in a position to deliver the right content, to the right person, at the right time.
Reason #4: Not promoting your "Join" offers to prospects on your page and in your local markets.
You are running a number of "Join" special offers offline, but have you also promoted those offers to your online channels, and into your local market? This tactic can expand the reach of your offers and ultimately generate more leads. Additionally, this helps to convert your prospects on Facebook into solid leads. A win-win!
If you're already sharing valuable content, then Facebook marketing shouldn't take you more than 20 minutes a day. Just remember to promote your content two to three times a day, (and mix up the time of day when you post), respond to comments and monitor for fan engagement and shares. For some additional tips on how to generate Facebook leads, this HubSpot blog post has some great ideas.
And now, we'd love to hear from you! What are your best tips or practices when it comes to generating Facebook leads? Please leave your comment below, and let's discuss!