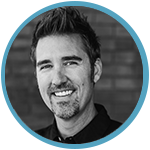 Written by Josh Unfried
Inbound marketing is difficult.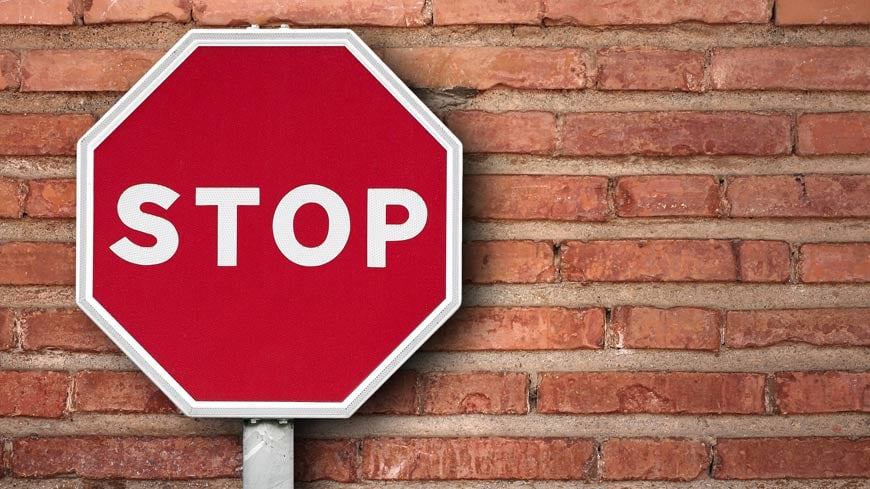 It's difficult to understand for some and difficult to implement for others, CEOs and marketers alike.
We've discovered through our own journey into becoming an inbound agency, that inbound actually becomes easier to understand and less difficult to implement if a company changes the way they approach or think about it, which is the reason for this post. It's hard to grasp for some because inbound is not a tactic. It would be much easier to understand and implement if it was. It is much more than the latest marketing fad, app, or buzzword.
1. Inbound is a methodology.
It's more like a roadmap, a compass, or a "marketing recipe," if you will. It's how to go about doing something in a way that creates a decent amount of value and success for the person(s) or brands who decide to invest in it.
Inbound marketing is sometimes tough for traditional marketers to wrap their heads around because of the temptation to view it as a tactic. Inbound is not an ad, it is not a PR pitch. It's not an offer or a coupon. It is not social media or even a blog post. It's not an ebook, or a webinar, nor an optimized website.
It's the ongoing strategy behind how your content (in its various forms) is positioned within digital channels and used to generate awareness, traffic, leads, sales, and loyalty for your brand.
2. Inbound is a commitment.
At its core, the decision to go inbound is a commitment to invest, produce, and share quality content, or as we at WindFarm put it, "content that matters." Worthwhile content communicates what you know, what you are learning, and how you're helping people with that information.
I say this because, believe it or not, not all marketers believe the content needs to matter. The danger of this way of approaching your content is that it can result in fluffy, formulaic content with attractive headlines that gain attention but in the end offer no real value to the reader past the first paragraph. If the reader smells "fluff," you've lost them, and your brand is potentially diminished with each new visit or reader.
Since marketing content is fast becoming mainstream, your content better stand out and deliver on its own, or you open your brand up to wasted resources and lackluster results. The world is not attracted to more information; they are attracted to thought leaders who can help improve their lives.
3. Inbound success relies on thought leadership.
Thought leadership is a commitment to creating value for someone that's important to your mission and your bottom-line. It's about earning the right to be heard by doing or sharing something that helps people where and when they need it most.
Because learning never stops, the commitment to inbound is ongoing. It's expressed as a dedication to capturing and documenting what you know and what you are learning. Ultimately, inbound success comes down to how well you're helping people that matter to you with that information, demonstrated by their willingness to share contact information, sign-up for an email newsletter, and/or follow your company on LinkedIn and Facebook.
Like any commitment, becoming and expressing thought leadership requires a sacrifice in exchange for a better outcome. It may involve shaving a good chunk of your day out of the office so you can write and produce content that someone gives a crap about. It may involve freeing your employees or staff to participate in honest, analytical, and intelligent dialogue with team members around solving real problems you and your customers face so they have real solutions to share.
Since inbound operates on permission-based strategies, demand for your knowledge or expertise must exist, or your thought leadership will not.
4. Inbound results are slow, steady, and compounding.
Don't be fooled by empty promises of overnight success or a "magic bullet." Far from the ease of "pulling a trigger," inbound marketing takes real time, real creativity, real know-how and expertise, real content, real resources, real technology, and real money to make it work.
The good news is that it works. When it's done right, it works very well. And when it's done well, the awareness, traffic, leads, and sales keep coming and coming. It's like a snowball that grows and grows, similar to compound interest on a good financial investment.
Traditional marketers are used to spending money and seeing instant or near instant results that are focused on the bottom of the funnel (low-hanging fruit). The goal (and promise) of inbound marketing on the other hand is to generate long-term, sustainable growth by increasing the scope of the top, middle, and bottom of the marketing funnel without having to feed it the big price tag just to get your message or offers out.
We believe that a successful inbound strategy could actually increase the valuation of your company, much like a piece of proprietary technology would increase your valuation. Although inbound requires steady activity and a steady investment, in the end you own the results, and you own the system that produced those results.
So if you're curious about going inbound, know that it:
Does not happen in a vacuum or just when you throw money at it.

Will become an extension of your thought leadership.

Requires a dedication to producing content that matters.

Creates new habits and investments of time, resources, knowledge and budget.

Generates slow results at first, but compounding amounts of traffic, leads, and customers as you continue to feed it content.
Any agency you hire to do inbound on your behalf better behave more like a partner and less like a vendor. Give us a call if you're interested in our take on what going inbound would do for you.