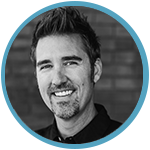 Written by Josh Unfried
Has your health club decided to make the transition from traditional to new media and inbound marketing? If so, you know the way you grow and market a health club business has fundamentally changed. You are no longer relying heavily on traditional marketing channels such as direct mail and are shifting to a model that supports the buyer's journey and the new digital customer experience.
As I observe the transition our client's are making and speak with other owners and marketing execs across the country considering the transition to inbound, I've picked up on some specific opportunities and challenges inherent to health clubs navigating this shift. As a result, I'm sharing a handful of these lessons so others can benefit from what we've learned as an agency.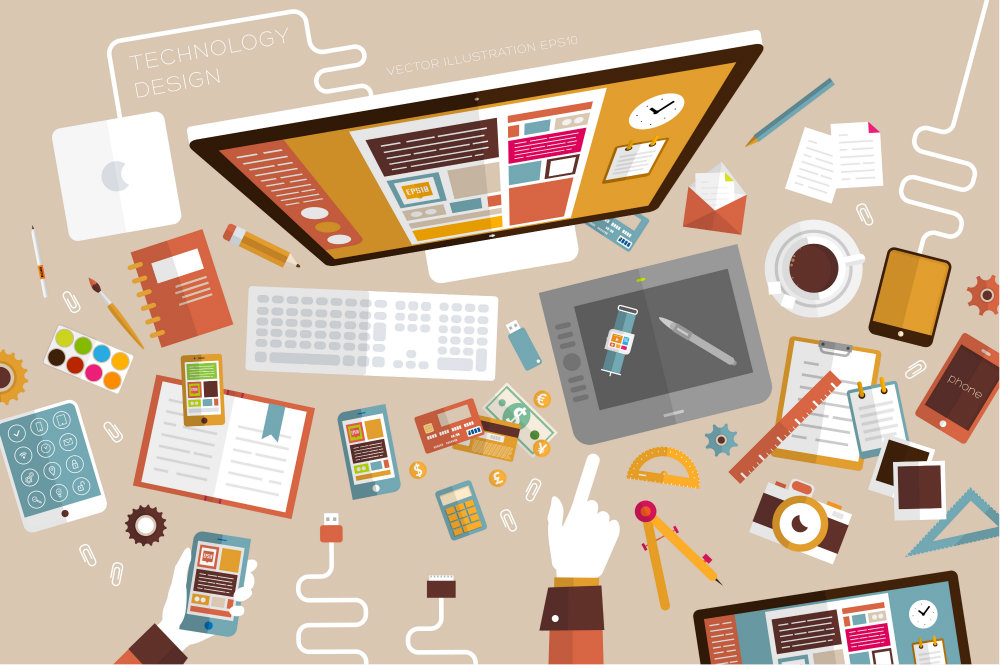 This post is for health club marketing executives who are seriously considering, have already started or are actively implementing the new inbound model for attracting and engaging members. In the spirit of helping you lead and navigate this worthwhile transition successfully, the lessons outlined below are designed to help in these three ways:

To clarify the direction your company is headed and what to expect from the transition.
To provide a way to more effectively communicate within your organization about and during the transition.
To align internal expectations and properly allocate resources for success.
ENSURE YOU "GET" THE NEW PARADIGM & ARE READY FOR THE TRANSITION
As you know, transitioning to inbound involves shifting away from a disproportionate reliance on outbound traditional marketing strategies that increasingly miss the growing consumer marketplace.
Examples of popular outbound efforts in traditional health club marketing include:
Direct mail
Cold-calling
Email list buying
TV/radio commercials
Unsolicited texting
Other spam based methods
Most of these efforts focus on promoting one offer aimed at prospects who are ready to buy at the bottom of the funnel such as a free trial or special offer.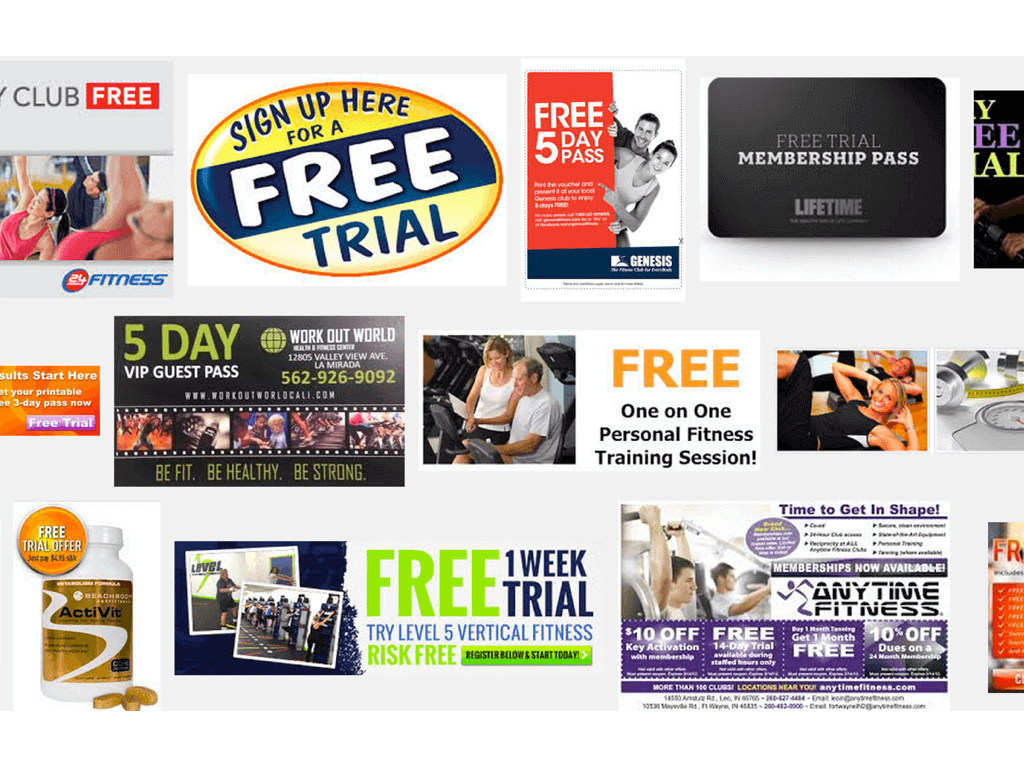 It's important to understand that at its core, the transition you are leading includes a shift toward permission-based (or inbound) marketing strategies that are designed to attract consumers where they are and prefer to engage and in ways that educate and build interest, trust, and credibility with your brand at each stage of the marketing funnel (awareness, consideration, and decision).


The approach compels consumers to convert and join your health club with targeted calls to action tied to offers at each stage that are mixed in appropriately with engaging content, social media, and email campaigns tied to their specific fitness goals, journey, lifestyle, and interests. Gone are the days of marketing the same way to everyone, it's about segmentation, personalization and relevance all the way down the funnel.

The nature of this transition, however, is difficult for most (too difficult for some) and extremely rewarding for those that see it through and succeed. Many health clubs want the results of inbound (a 100-500% return on investment) but are facing real challenges adopting the new mindset, aligning these new efforts with their existing sales model and implementing the proper resources and strategic plan to get there.
It's interesting to observe the struggle that most health club owners go through during the shift. It turns out that letting go of a traditional advertising paradigm they have relied on for decades in exchange for adopting a new inbound paradigm is not easy.
The reason? Not everyone is ready for inbound marketing.
It's a fascinating process for us to observe, because few owners and marketing executives would disagree that the Internet, emergence of social media and smartphones have fundamentally changed the way people find, discover, share, shop, and connect. In fact, they know this personally because as consumers, they, too, rely on the Internet, social channels, and their smartphones to fulfill these same motivations.
The health club owners themselves put direct mail in the trash, fast forward commercials using DVR, avoid picking up phone calls they don't recognize on caller ID, tune out noisy and disruptive offers, unsubscribe from spammy emails, and avoid pushy salespeople by doing their research online and talking to their friends beforehand.
Even so, there are health club executives that really struggle to grasp the changes necessary to rebuild their marketing-sales organization and infrastructure around the new inbound model and these realities. There are specific barriers executives will need to overcome to help position their organization for a successful transition.
REMOVE BARRIERS TO SUCCESS
Know that success takes time and a new strategy to build your own audience and optimize your channels before you can effectively promote, market, and sell into them.
Health clubs that have not successfully improved and prepared their platforms for member acquisition in their digital channels may struggle if they don't first remove barriers to success.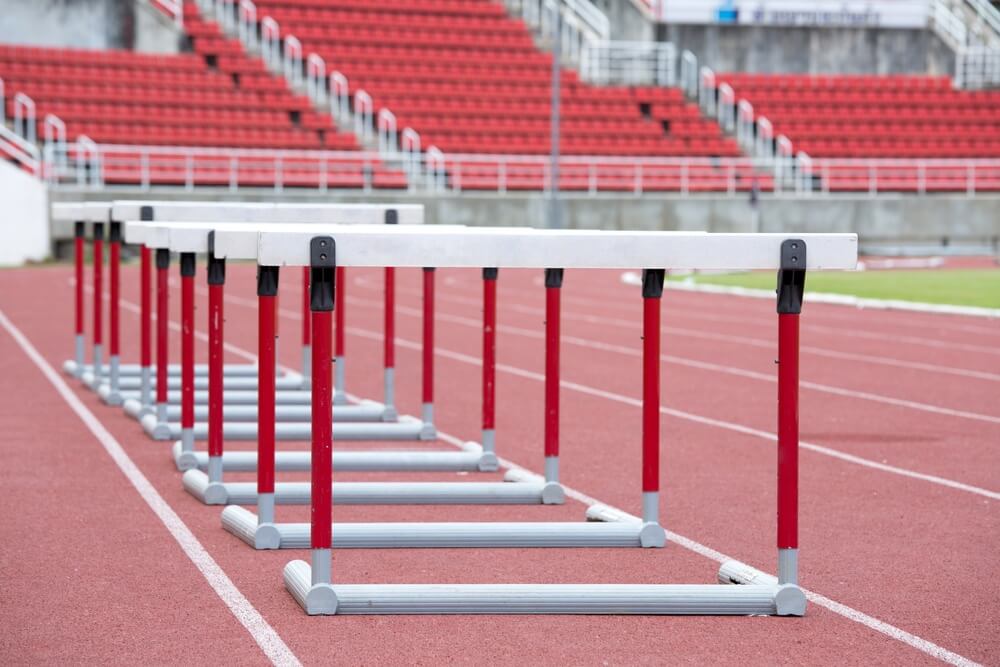 Important barriers to overcome include:
A responsive website to effectively rank well in SEO and convert mobile and tablet traffic.
An understanding of your key buyer personas and market segments, along with a content strategy designed to move each of them through the funnel.
Attracting a large enough pool of interested prospects into your website, social and email channels.
Publishing engaging content for prospects, not just current members.
Ability to produce enough quality premium content offers tied to "gated" landing pages on your site that capture and require lead information when promoted.
Hiring digital-social savvy marketing talent or investing in the training and development of traditionally trained talent.
Why does this matter?
If you want to acquire new members in your digital-social platforms, you must remove the technical and human barriers, produce compelling content offers and build an engaged audience of prospects first. Once a proper foundation has been established in the first few months, the targeted content, social, and email campaigns will start producing new memberships.
AVOID THE SHORT-SIGHTED "MAGIC BULLET"
Many CEOs or CMOs of fitness brands are looking for a quick fix, a magic bullet that can be flipped on like a light switch (or a treadmill) without first doing the important work of developing a strategy that sets them up for success with inbound marketing. It's understandable they want to "try out" the new way without committing to the resources it takes to succeed.
The nature of inbound marketing, however, is a complete paradigm shift from traditional advertising and marketing. For that reason, inbound can not be approached or treated the same way. Avoid reducing inbound to a single campaign, a new tactic, or the latest marketing fad you can try out once (or even for just a few months) to decide if it works.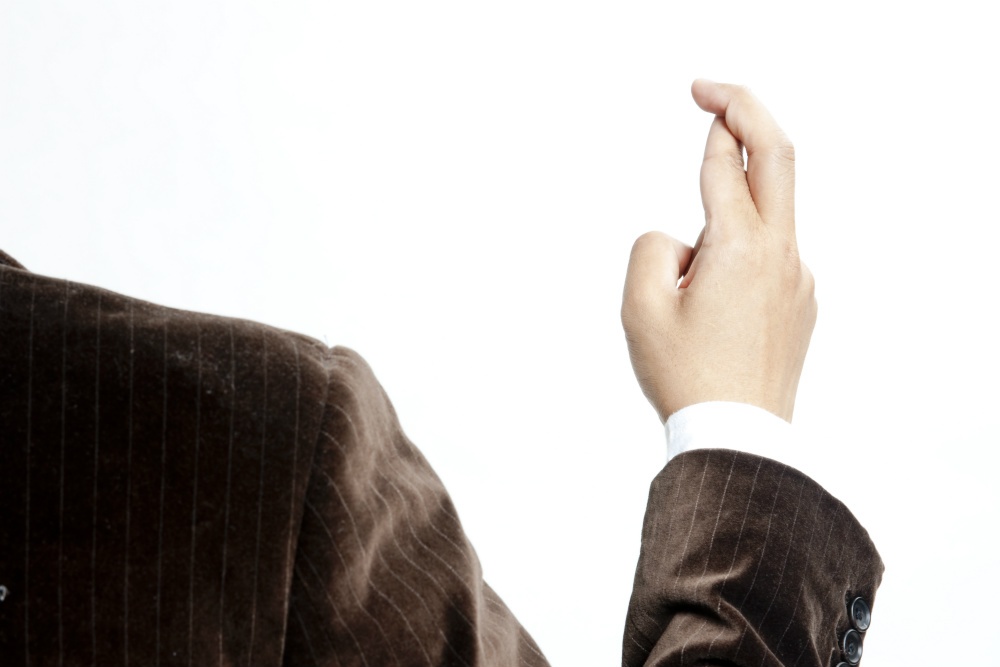 We get asked regularly by health club executives if we are willing to launch an à la carte inbound or social campaign before they commit to a strategic marketing partnership. The problem with this and the reason we opt not to is that launching a lead generation campaign prematurely inside undeveloped and scattered digital-social channels will not provide an accurate picture of how inbound marketing really works. Often one-off campaigns leave marketing dabblers disillusioned with the results and deter them from making the necessary transition and experiencing the ultimate long-term return.
Because inbound marketing represents a fundamental shift in culture, organization, technology, and resources, the approach demands a new mindset and infrastructure to support it. Short-sighted "magic bullets" and gimmicky quick fixes simply aren't going to cut it.
Depending on how far behind a fitness brand is at establishing their foundation, it usually requires an upfront investment of strategy and channel optimization critical to long term success. That upfront investment usually comes in the form of website, channel, and strategy development.
This is a hard reality for many owners and marketers to accept. Why? It may be that they are conditioned to the instant and direct response levels that traditional advertising used to provide. Throwing heaps of money at a traditional media channel like direct mail is much easier than facing the hard reality that times have truly changed and, subsequently, your business model needs to as well.
REMEMBER "WHY" YOU ARE MAKING THE TRANSITION
So if inbound marketing success is not suited for owners and marketers merely interested in flirting with the new model, who is it suited for?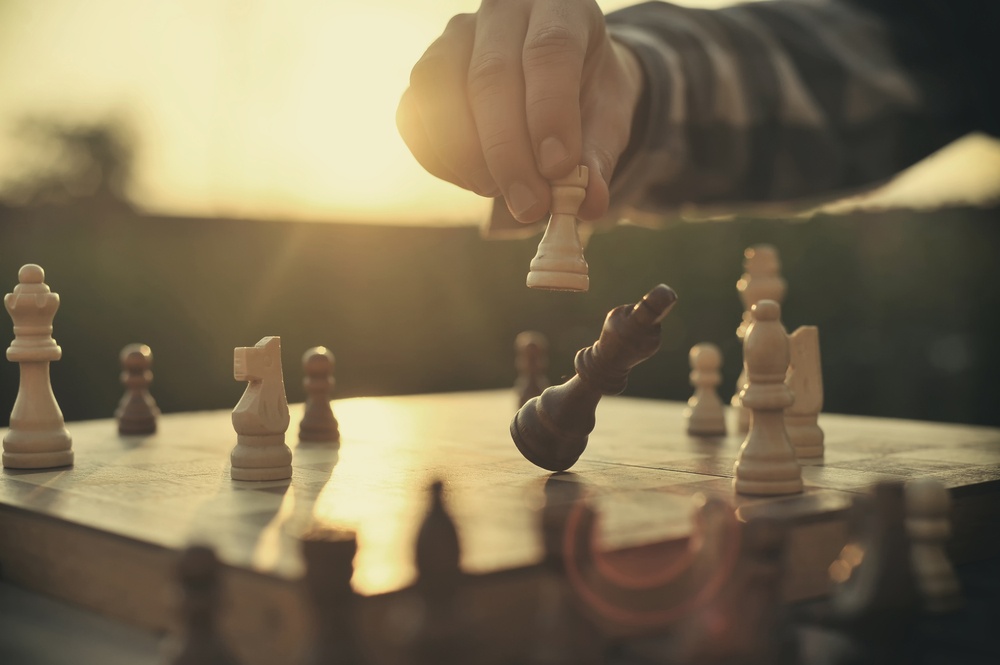 It's suited for those who possess a strong and clear understanding of what's likely to happen if they never make the transition and also the competitive edge to be had once they do.
It's for those who know they have to go the distance with inbound to become more relevant and engaging to their target audience or else suffer potential year over year losses in the number of qualified leads, new memberships, and member attrition.
Ultimately, success is reserved for those health club organizations who:
Are certain of why the transition must happen and who manage it well
Have buy-in from the top
Adopt a mission to transform the way they market and sell to match the way empowered consumers actually discover, learn, consider, and choose to become members
Refuse to remain mostly dependant on someone else's diminishing audience inside channels where consumers no longer engage the way they used to.
FIND A METAPHOR FOR SUCCESS YOU CAN EASILY RELATE TO
In many ways, the decision to go inbound is similar to the process of what goes into a person's decision and commitment to finally become healthy and get in shape. To be successful, they'll need to join a gym, change their assumptions, bad habits, even where and how they spend their time and money over an extended period of time in order to achieve better results. One workout (or even ten) will not produce the final outcome they are looking for.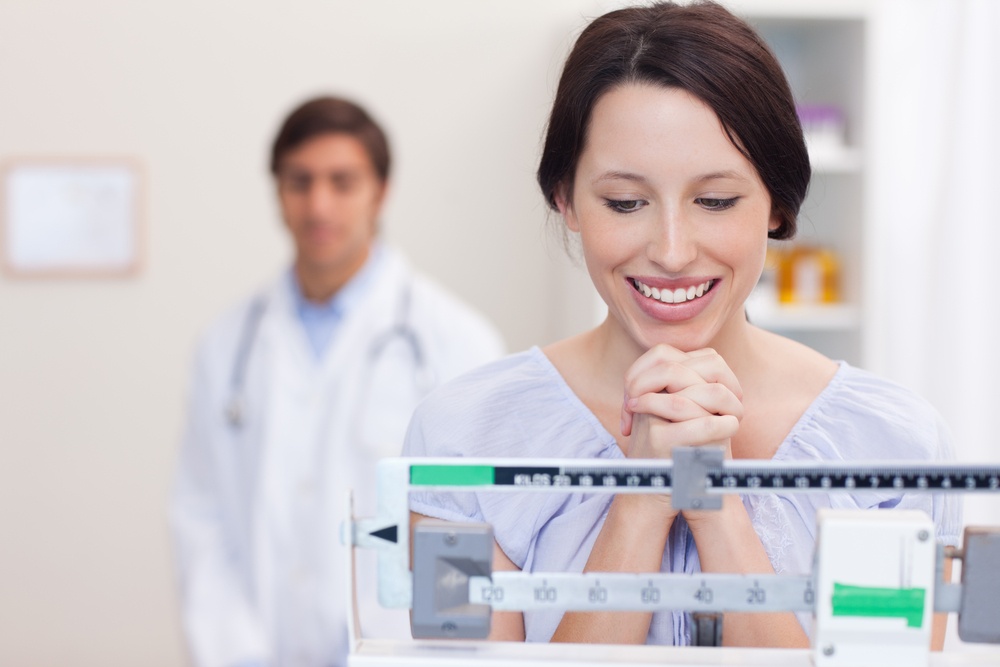 But you know what will.
Health and a fit body is achievable once a person recognizes her current reality is not producing the results she wants. Results will come once she finally commits to the process of transformation, as she's presented with resources and opportunities that compel her to act, and is motivated to move past gimmicky shortcuts and through the discomfort of short-term challenges to achieve lasting results and the future she desires.
It's a very similar process for health club owners and marketers leading the transition to inbound marketing and sales. For some clubs, the initial transition timeline can take 3 to 6 months. Although there will be short-term wins in the form of new leads and members, you should expect a window of time to pass before the growth curve begins to move up and to the right.
Once the transition is complete and you are effectively attracting, engaging, and converting leads with regular campaigns, relevant content, and streamlined email marketing workflows, it's common to see returns of 100-500% on your total monthly investment.
EXPECT RESULTS TO BE SLOW AND COMPOUNDING OVER TIME
In the words of a WindFarm health club client, "Inbound Marketing success is not a sprint, it's a marathon." It requires months of foundational work and strategy to plant the right seeds and get your initial return on investment. Yes, health clubs are seeing some level of immediate results during the transition. But immediate success depends on how well the brand has established the foundation necessary for that kind of early achievement.
How much time will it take? Like many things, the short answer is "it depends." The starting line is not the same for everyone, but here are a few examples:
776% Facebook Channel Growth In Just Over 3 Years
End Result 2 Years Out for A Regional Club With Multiple Locations in a Mid-Size Market
Inbound-social efforts are achieving hundreds of monthly sales leads, averaging anywhere from 40 to 140 new memberships monthly. Not all of these sales can be attributed to that month's campaign however. Many memberships realized in a certain month may have started many campaigns prior and were nurtured into memberships later. And although difficult to attribute directly, their attrition number has shrunk.
PRIORITIZE YOUR MARKETING BUDGET BASED ON MEASURABLE RETURNS
When it comes to more traditional marketing methods such as billboards and other print ad campaigns, we are careful not to recommend completely abandoning them all at once; in some cases that would be throwing the baby out with the bathwater. We do however encourage you to begin the transition by prioritizing and investing your marketing and advertising spend based on measurable results. Plan the transition to a more balanced portfolio over 2-3 years.
Here's a sample of how the budget of WindFarm's clients are shifting:
1st Year
70% Traditional (radio, tv, billboard, direct mail, print, etc.)

30% Digital (inbound content marketing, SEO, social media promotions and advertising, premium content, etc.)
2nd Year
60% Traditional

40% Digital
3rd Year
50% Traditional

50% Digital
If you keep the above points in mind as you make this transition, you will be far ahead of your competitors as the health club industry is still in the early stages of responding to the shift in marketing. I hope this information has been helpful, please feel free to comment or ask questions or contact me directly if you have something you'd like to discuss further over the phone.
As we often say at The Farm, "Let's do this!"