---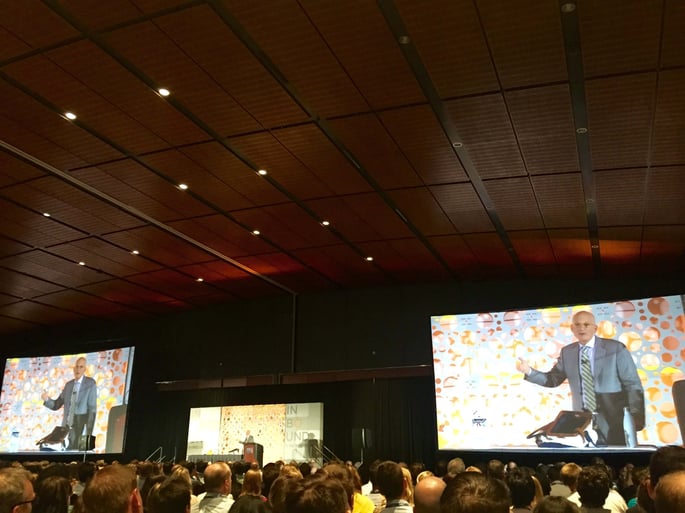 LIVE FROM #INBOUND15 KEYNOTE SESSION WITH SETH GODIN:
As Hubspot's Inbound Marketing conference kicks off tonight with a keynote from marketing prophet Seth Godin, the respect in the audience is palpable.
As Team WindFarm and thousands others gather round with the child-like excitement to hear one of the great marketing minds on the planet offer insights and advice to a room full of "inbound marketers," I wonder if there's any in the room who may not grasp the significance of Seth Godin's impact on the inbound movement.
In the spirit of showing some mad respect to this modern day pioneer and to help shed some light on every inbound marketer's roots, here's a quick breakdown of how we got here and some highlights from the keynote.
If Inbound Marketing had a GodFather, Seth Godin would be him.