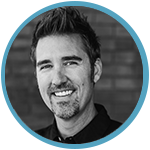 Written by Josh Unfried
We are passionate about powering brands people love. This is what we are all about. We partner with brands that contribute good stuff to their communities and we have been able to do this successfully through the inbound revolution.
Most of our time is dedicated to this goal, but occasionally, we get the opportunity to take a step back and reflect on the journey.
Why was this ebook so important?
Our client, Gold's Gym SoCal, is tied to the most recognizable brand in fitness with 16 health club locations in the Greater Los Angeles Area. They were struggling with converting their social media followers and website traffic into marketing qualified leads who could be nurtured into new members.
While building their inbound strategy, we discovered three challenges we felt a well-designed ebook could help them overcome:
The brand was producing content on their blog and in social media but had not yet figured out how to generate leads from that content.
The brand was relying heavily on expensive direct mail campaigns, shared mail and door hangers. They needed a method to capture the email addresses of prospects earlier in the buyer's journey. These were prospects who were interested in the brand and getting fit, but needed inspiration, motivation and education to get them back in the gym and achieving their fitness goal.
The brand also recognized the need to engage both prospects and existing members with great content that visually matched their target personas.
4 ways we rocked this design
It's Designed With Personas In Mind: Our marketing team identified their target personas which informed the design team's direction during development. The final design was created to inspire prospects to want to workout and eat healthy. Additionally, the design sought to motivate them to achieve their fitness goal of getting shredded and achieving the physique they desired.
We Modernized a Historic Brand: The piece helps communicate the nostalgia behind the historic Gold's Gym brand while also positioning it to reach the modern consumer. Incorporating the logo and brand guidelines into this clean and simple layout and using thin lines with modern and bold photography is what helps to set the piece apart from the pack.
The Content Is Digestible: Typically, a 38-page guide could be overwhelming, but this ebook was designed so that it is easy to read and navigate. The design achieves this by using tables and checklists, break out quotes, good use of whitespace, and clear headers between each section and exercise.
The Inspiration Comes Built-In: The photography also gives them a way to visualize what all this hard work could lead to - a strong and attractive body. It also gives them a way to imagine how to perform each exercise. See how the recipes are laid out in a way where the food and instructions work together to make the recipes appealing and accessible? As the reader consumes the content, they encounter highlighted tips and tricks throughout to keep the motivation high through to the end of the guide.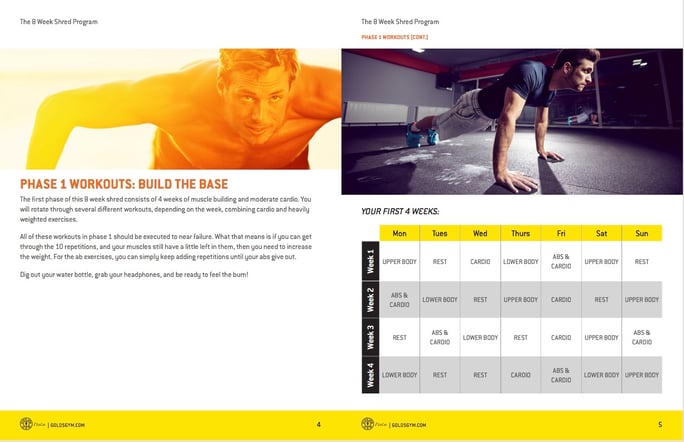 Check out these results...
Our marketing team just launched this piece using the HubSpot platform in mid-September. Here are the stats for the last 12 days:
2,800 views
1,289 submissions
45% conversion rate
Yes, you read that right - 45% of the people who viewed this landing page in the last 12 days submitted the form to download the ebook!
In addition, the piece has helped build thought leadership and trust in our client's brand and has become a marketing tool to attract new prospects, help engage their email database, and encourage both prospects and members to use the gym for years to come.