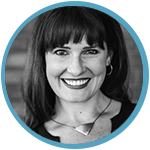 Written by Tessa Bicard
Hospitality marketers take note: when it comes to brainstorming your Facebook ad creative a huge shift has occurred. That shift has included a migration from focusing on text to images in your ad creative. This isn't to say your text isn't important, it absolutely is, but in order to grab your target audience's attention and gain influence, you must use compelling images or video that evoke emotion. You also want to focus your efforts here because 5,000 images are shared every second on Facebook, Instagram, and Tumblr. Given the saturation of digital content, coupled with consumer's shorter attention spans, it has perhaps never been so important to visually stand out.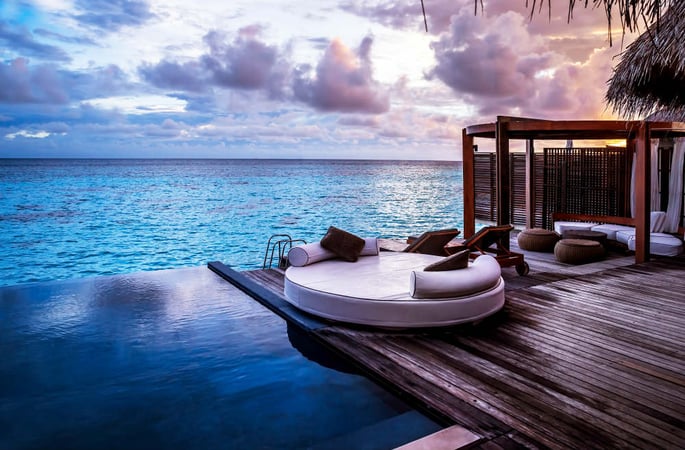 So how do you develop a creative Facebook ad that matters for your next hospitality marketing campaign? Great question; we've got you covered!
Tip #1: Compelling Creative Gets Prime Real Estate on Facebook
A great image or compelling video on Facebook is given a lot of real estate. This is particularly true for ads that are shown on a Facebook user's desktop or mobile newsfeed. The image is what first catches the eye, draws attention and "stops" the person from scrolling on. When selecting your images, focus on the following:
Use high-quality, attractive photos. Ideally, this would mean proprietary images or enhanced stock photos if that's your only option.This does require an investment on your part, but we promise it's worth it. Plus, once you have the images or video, you're able to use those in different campaigns.
Utilize online resources like Canva. This online platform allows you to create captivating images for free with a simple drag and drop interactive tool.
Bottom line: If the image doesn't grab the user's attention, then they likely won't read the surrounding text or follow through with the desired action you're looking for them to take. We don't want that to happen to you, so spend some time developing your creative and you'll see the ROI you're after. Also, if you're looking for some inspiration, check out these great Facebook ad success stories. And make sure to take note of the images or videos they used.
Tip #2: Hone in on Your Target Audience
We can't stress this enough: your target audience is very, very important. You want your ad creative to appeal to that specific audience (your buyer personas), and also be relevant to their stage in the buying journey. Are you looking to target an audience that has already been to your website? Or perhaps you're looking to retarget past visitors? Or maybe you're trying to inspire new travelers to plan a vacation to your resort? The beauty of Facebook advertising is the unique ability to really hone in on your target audience; so whether it's by demographics, interests or behaviors you have options! Learn more about selecting your Facebook audience, here.
Tip #3: Utilize Unique Images and/or Video
For hospitality marketing, you really want your creative to show what is unique about your resort or location. This means that your images or video will really draw attention, engage your audience and inspire them to visit. You've got a beautiful location, so show it off! Choose attractive images of your locale to incite curiosity and desire to be there. You'll soon see interest in your venue or area increase.
We've talked a lot about selecting the perfect image, so let's shift gears and talk about video. According to a recent study, a video on a landing page increased conversions by 86%. Now that's significant! When using video, you want to ensure the quality is professional as it will speak volumes about your brand. Additionally, spend some time to determine what it is about your resort or destination that makes it unique: is it your amenities? The services you provide? The location? These elements are key when determining what to highlight in your video.
And now we'd love to hear from you! Or better yet, see an example of a creative Facebook ad you've recently used in a hospitality marketing campaign. Please share below, along with any other tips you would add to our list!