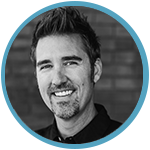 Written by Josh Unfried
The power of travel marketing has perhaps never been as great as it is now, thanks in large part to Facebook. And when we say Facebook, we're really talking about Facebook advertising. The opportunities to market your hotel, resort or vacation rental are endless, particularly with Dynamic Facebook Ads.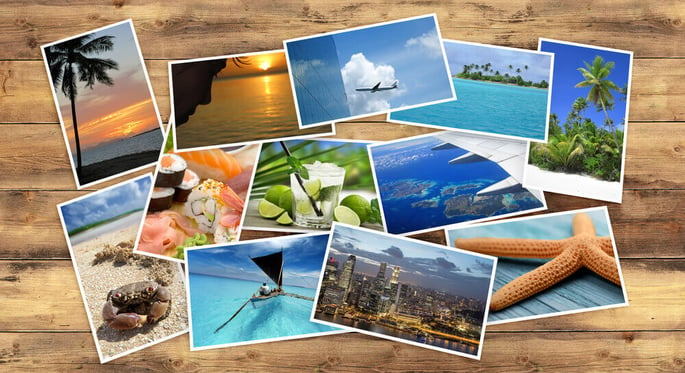 Maybe you've heard of a Dynamic Facebook Ad, but if not, allow us to explain!
What's a Dynamic Facebook Ad?
You know when you're shopping online, and then later hop on Facebook and see an ad for the product you were just shopping for? That is a Dynamic Ad.
Taking it a step further, Facebook has created Dynamic Ads specifically for the travel industry, which allows you to automatically show ads to the right people on Facebook and Instagram who have previously demonstrated an interest in taking a trip on your website or mobile app. This is a huge win because as a travel marketer you now have the ability to easily and more effectively reach the right audience.
How Dynamic Ads Work
If you have a resort, vacation rental, or multiple properties, you can upload your inventory list (this includes a product ID, name, description, landing page URL, image URL and availability), and Facebook will then automatically show your ad based on your targeting preferences. This process is fairly simple to navigate, and it's a time saver because Facebook allows you to upload multiple properties without having to individually create specific ads for each location.
Once you have completed the step above, you have the option to show a single product or multiple products, and you can set it to turn off once a purchase has been made or the travel dates have passed. The Facebook advertising platform also allows you to create an ad template, and then Facebook will dynamically pull in the correct image, link, information and pricing. Want some more great news? Remember when we mentioned targeting? You can select your target audience based on the following criteria: length of trip, number of travelers, star rating or even level of intent (i.e. people who have searched multiple times in the past two weeks, but haven't yet booked).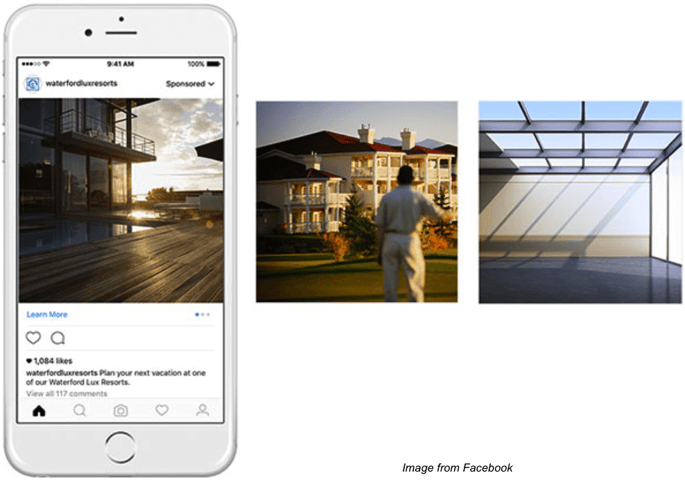 It's important to mention that Dynamic Facebook Ads are currently only available for those who have an inventory of hotels, resorts or vacation rentals. If you fall into this category, this gives you two significant advantages:
A customized niche when it comes to using Facebook advertising; and,
A highly targeted audience of travelers.
Once your setup is complete, you can continuously promote your resort or hotel without having to create additional ads.
Ready to Get Started?
Install Facebook Pixel on your site;
Upload your inventory, and don't forget to include: a description, website link, image and availability; and,
Create your Dynamic Ad template.
We can assure you that Dynamic Facebook ads are effective, and that your target audience is on the social platform. Data from a recent study shows that 53 percent of travelers found ideas for their most recent trip on Facebook, 38 percent from Instagram and 31 percent from using Facebook Messenger.
For some additional resources, check out everything you need to know about Dynamic Facebook Ads here, or contact us! We'd love to talk through this process with you.
And now it's your turn! Have you implemented a Dynamic Facebook Ad in one of your recent travel marketing campaigns? Was it effective? Please leave us a comment below and let's discuss!